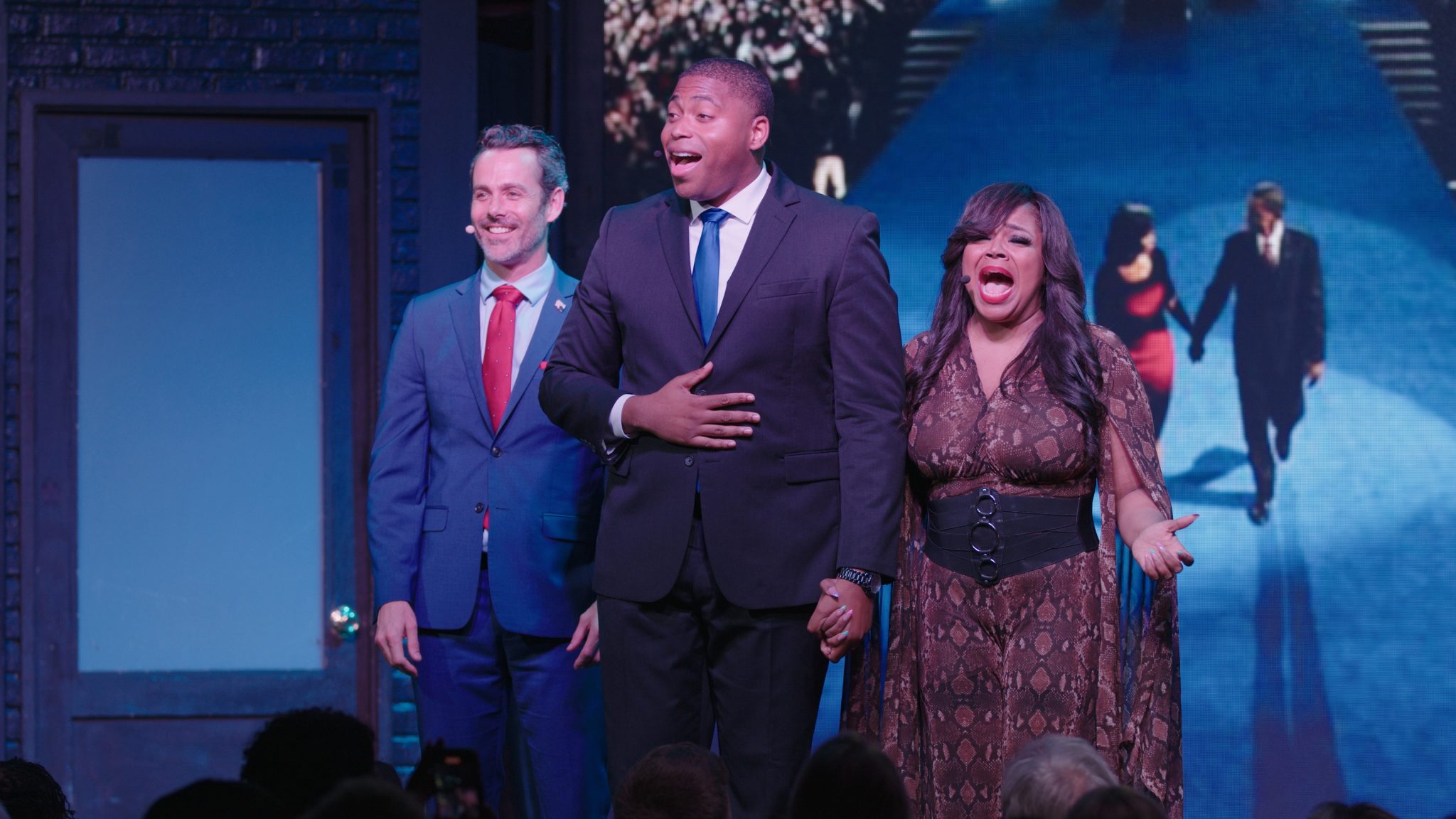 31 Aug

44 – THE unOFFICIAL, unSANCTIONED Obama Musical Returns to The Bourbon Room Hollywood

Back by popular demand, 44 – THE unOFFICIAL, unSANCTIONED Obama Musical (As Told Through the Hazey Recollection of Joe Biden) is a musical satire running for a limited time at the Bourbon Room (a cool dinner club in Hollywood). The show stars T.J. Wilkins (NBC's "The Voice") as Barack Obama and Shanice (Award-winning R&B artist – "I Love Your Smile" as Michelle Obama. 44 is a melting pot of music that touches on the highs and lows of the Obama era – Sarah Palin scream-singing "Drill Me Baby" like Ozzy Osbourne, President Obama crooning "How Black Is Too Black?" over a smooth Motown groove, and of course, "Filibusters," a hardcore hip-hop jam where Mitch McConnell & Ted Cruz rap "Green Eggs and Ham" in its entirety. Come early for dinner & drinks before or during the show.

Performances run every Wednesday through Saturday, starting October 11th through November 18th. Doors open at 6:00pm for dinner & the show starts at 7:00pm.